Automatic Control
Making systems of various kinds perform well is what automatic control is all about. We are some 40 people in the division that teach this subject to more than 1000 undergraduates per year. We also do research that aims at covering a broad spectrum from industrial applications to development of new theories. Visit our pages to learn more about us, our research, courses, publications and the spin-off companies our research has resulted in.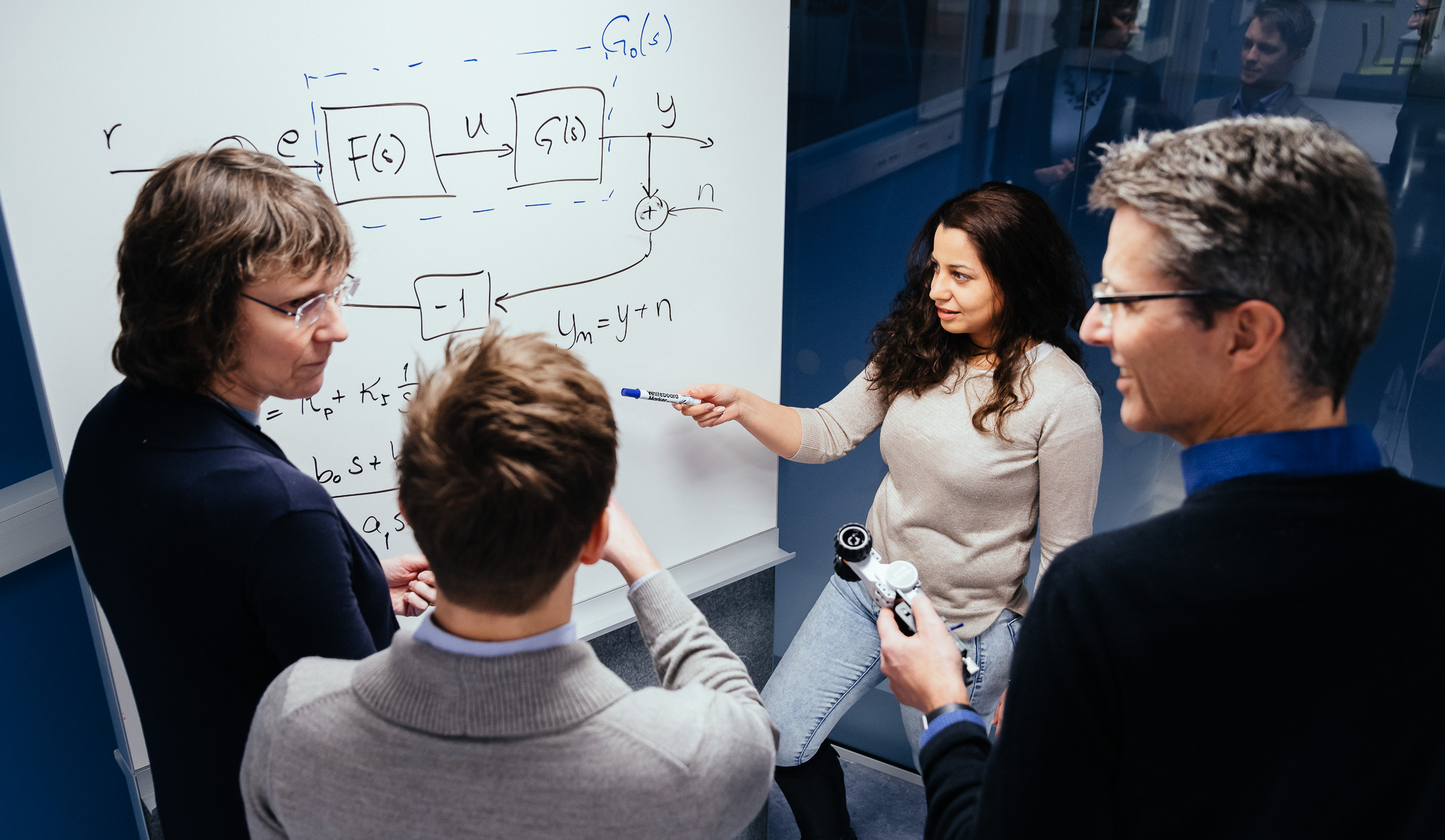 Photo: David Brohede

Upcoming events at Automatic Control
News
2023-09-05
Vinnova has granted funding for a new competence center, SEDDIT - Sensor informatics and decision-making for the digital transformation, where researchers from our division and the divisions of Vehicular Systems at LiU and Signals and Systems at Uppsala University will collaborate with ten leading companies, Actia Nordic, Atlas Copco, Saab, Saab Dynamics, SafeLine, Scania, Sensorbee, UMS Skeldar, Volvo Cars and Väderstad.
LiU news
2023-08-23
The book Optimization for Learning and Control by Anders Hansson and Martin Andersen (DTU, Denmark) has now been published.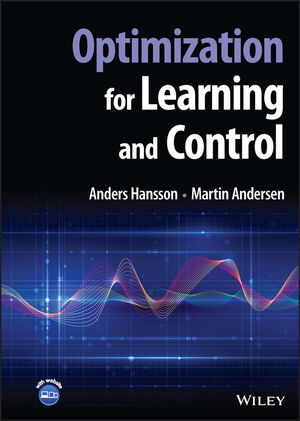 2023-07-14
Daniel Arnström has been awarded the Young Author Prize at the IFAC World Congress.
2023-06-30
The paper Iterated filters for nonlinear transition models by Anton Kullberg, Isaac Skog and Gustaf Hendeby was runner-up for the Tammy L. Blair Best Student Paper Award at the Fusion 2023 conference
2023-05-30
Gustaf Hendeby has received a WASP industrial postdoc grant.
2023-04-19
Daniel Axehill has received a WASP grant for a project about the next-generation fast real-time certified optimization algorithms for MPC.
2023-02-21
Daniel Axehill has received an ELLIIT grant for a project about integrated reactive motion planning and motion control.
2022-09-23
The paper A statistically motivated likelihood for track-before-detect by Daniel Bossér, Gustaf Hendeby, Magnus Nordenvaad and Isaac Skog was runner-up for the best paper award at the IEEE Multisensor Fusion and Integration Conference.
2022-09-16
A Jubileumsworkshop was arranged to celebrate that 100 PhDs have graduated from our group.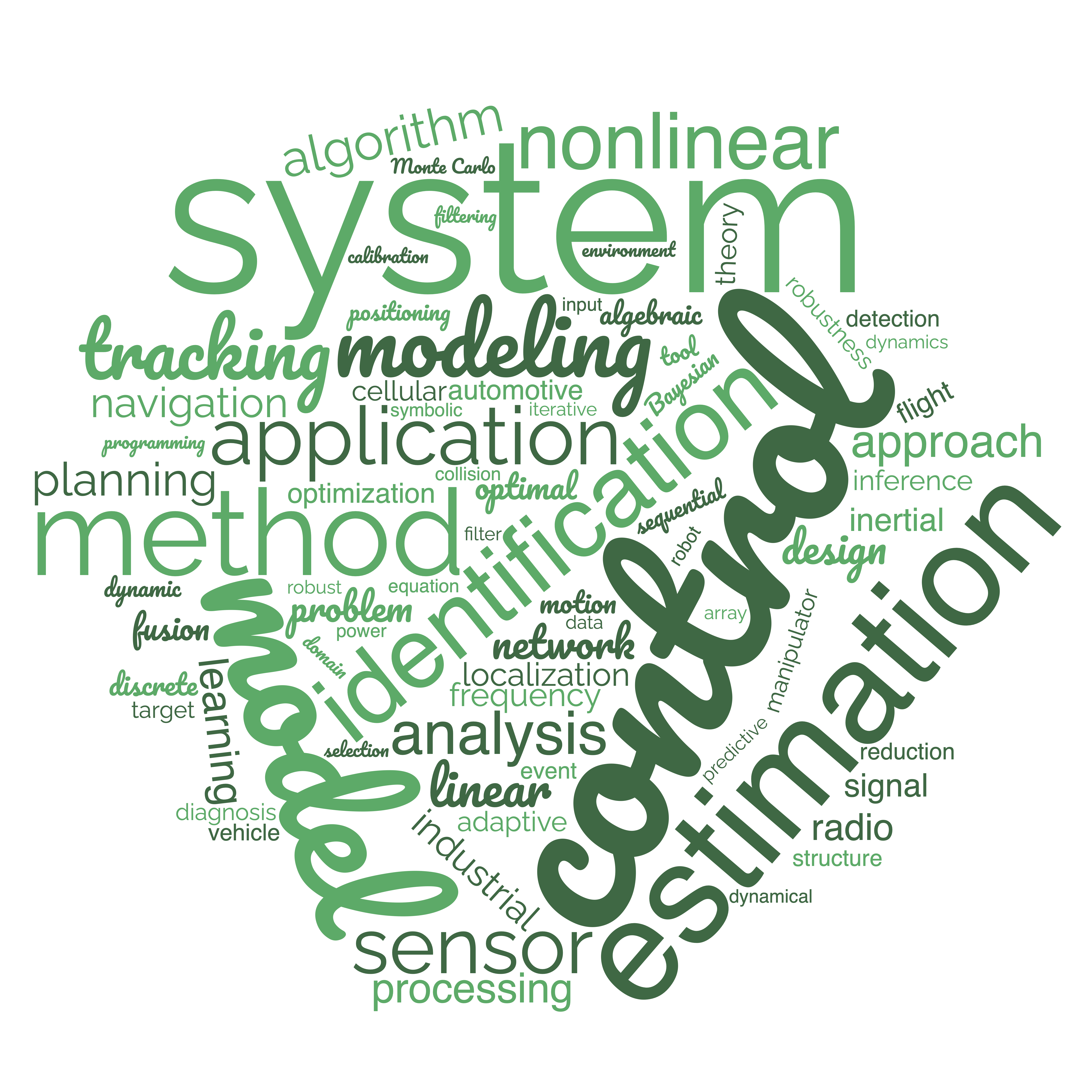 Words from PhD and Lic thesis titles from the Division of Automatic Control during 1982-2022.
LiU news (in Swedish)
2022-07-08
Fusion 2022 was held in Linköping with Fredrik Gustafsson and Gustaf Hendeby as general chairs.
Informationsansvarig: Martin Enqvist
Senast uppdaterad: 2023-09-18